What is a DISC Behavioral Assessment?
When you complete the DISC Behavioral Assessment, you will receive a report that provides a common language that you can use to better understand yourself and adapt your behaviors to others — within a work-team, a sales relationship, a leadership position, a customer support role or other relationship.
This is NOT a personality test.  It is a style indicator highlighting the behaviors you exhibit within your organization.
The report is life-changing.  I still reference the report I took over 12 years ago…nearly every week.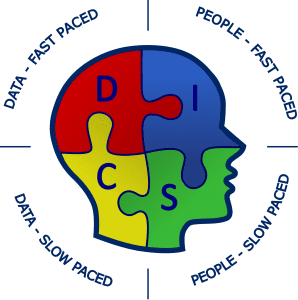 Assessment Cost:  $100
Format: An assessment link that takes you to an online assessment site
Process:  Once payment is received you will be sent the link to complete the assessment.  You will then receive a 38-page report