How Other Christian Executives Are Getting Ahead
Why My Coaching Works
Christian Coaching is not therapy, mentoring or counseling.  It is a non-directive style that EMPOWERS YOU to take responsibility for your choices while supporting your transformation.
Most importantly, coaching is coupled with the use of the Holy Bible, and will address your specific behaviors, processes, issues or career conditions . My coaching is a DESIGNED ALLIANCE that helps bring out the best in you to create desired outcomes.  I know how to ask more of you than you would ask of yourself!
Throughout the coaching relationship we will engage in direct and personal conversations by phone, in one-hour sessions.  You will get honest and straightforward questions and requests from me.  The power of our coaching relationship can only be granted by you, the client and together we will have a coaching relationship that is powerful.
How My Coaching Works:  
The 7 Step Process That Will Change Everything
START – You have a goal, dream, passion or life-purpose you want to achieve and are blocked from reaching this goal
STEP 1 – I identify your blockers (with years of experience and reliance on God)
STEP 2 – I coach you through removing those blockers (God's powerful word + effective coaching techniques)
STEP 3 – You have a complete paradigm shift (the Romans 12:2 transformation)
STEP 4 – Your thinking changes
STEP 5 – Your behavior changes
STEP 6 – You set new intentions, visualizing your goal, dream, passion or life-purpose
STEP 7 – You achieve your goal in a way that is predictable, repeatable and sustainable
One Client's Success
One of my clients was working in a Fortune 100 company.  He felt frustrated and disrespected, seemingly unable to thrive in a role he loved.  His income was average (indicative of Fortune 100 payroll) and his commute lengthy.  Although he lived in a massive technology market he was convinced finding a new opportunity outside his present company was bleak.  Over a 10-week coaching period, meeting just 60 minutes each week by phone, we identified his own internal blockers, re-framed his perspective, aligned to his core values, created a simple strategy to make the move he deeply desired, mapped out specific steps to achieve his goal and then executed the plan.  By the end of our coaching sessions he found a new job with a 27% salary increase and reduced his commute to just 10 minutes, one-way.
A Little About Me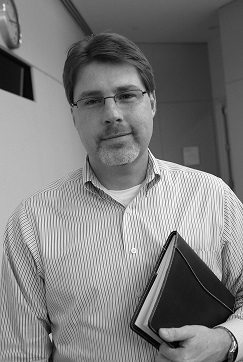 I gave my life to Christ in 1991 while serving on the USS Kamehameha, a US Navy submarine.  In a short time God used me to impact many lives for Him.  I was certain God would lead me into the full time ministry, serving as church staff and helping many come to Christ.  Year after year God kept shutting those doors, however.  He sent me instead into corporate America. And I didn't go quietly.  I went frustrated and confused.
Only because of His grace did I eventually realize the American marketplace was my mission field.  It was in the halls of corporations, start-ups and medium-sized business I would have my greatest impact.  And where God has taken my career has been nothing short of amazing.  From IT staffing to building-automation to healthcare to movie-industry editing (and more) I have been able to reach those I would never have found as a church leader.
I am now convinced one of the most powerful ways to reach the lost for Christ, have an impact on this world in God's name, letting the light of the gospel shine brightest is through a world-impacting career.  The truth is, your career is not just a way to make a living, it's a way to transform the world.
My Pricing Model
I have three Executive Coaching Packages:
Salt of the Earth – 5 Sessions for $1,500
Light of the World – 10 Sessions for $2,500
City on a Hill – 15 Sessions for $3,375
Each session lasts from 60 to 90 minutes.  Most clients meet once per week for the duration.  If you have a significant short-term deliverable and want coaching to support perfect execution, we can meet daily if necessary.
What Are You Waiting For?
Error: Contact form not found.