28 Jun
eBook – The Thought Tuning Guide
This 22-page illustrated eBook lays the foundation for the power of managing one thought at a time. We are often blocked, not knowing our massive potential is obstructed by the internal dialogue we create. Over the years I connected several useful techniques into one easy-to-understand process for re-framing any workplace situation. It's in the family of cognitive restructuring and combines NLP, Core Values and Visioning. The best part is how I ground this principle in the truths of God's word, showing scriptural evidence for the power of negative thinking and importance of truthful (not positive) thinking.
Members-only.  Please l

og-in using t

he form below.

---
If you are not yet a member, please consider it

-- only

$35 per year
This video/post/download and hundreds more like it are waiting
New content is added all the time
Thank you and may God bless your amazing journey!

or use the Member login below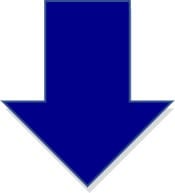 ---
You may also like
The idea of worship is age-old for followers of Christ.  When we think of it today, in modern speak,...