24 Aug
ZOOM S2 Session 20 – How Your Presence Makes a Numerical Difference
Many of us want to make a real impact for Christ in the marketplace.  The way I advocate, more than any other, is through career excellence and progression. I believe the higher up the chain of command we go, the greater the impact we can have for Christ in our companies and businesses. 
 
And growing our career means knowing our numbers. Yet many of us don't put much emphasis on the numbers that matter for business success.  Instead, we tend to look at our contribution as being creative, getting along well with others, being prompt or a good employee. 
 
Jesus used numbers in his teaching, all the time.  (I'll give examples during the ZOOM session). The Old Testament is likewise packed with them. Numbers matter to God and His son (yep, there is a Book of the Bible even named such).  It will serve our career growth brilliantly when we make them matter for us as well. 
 
Watch this video to learn how to adopt this mindset as a foundational part of your growth strategy, for God's glory. 
Members-only.  Please l

og-in using t

he form below.

---
If you are not yet a member, please consider it

-- only

$35 per year
This video/post/download and hundreds more like it are waiting
New content is added all the time
Thank you and may God bless your amazing journey!

or use the Member login below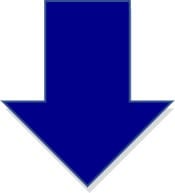 ---
You may also like
The idea of worship is age-old for followers of Christ.  When we think of it today, in modern speak,...