How to Deal With Difficult People at Work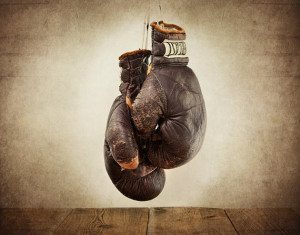 It goes without saying – we all deal with difficult workplace professionals now and then. You may even be in a situation where you constantly work with someone who gets under your skin. This is not uncommon. Whether it's your boss, your staff or your colleagues, bad relations are a real productivity killer.  And to live a Christian life at work, it helps to know how to coach yourself with God's word.  (More on that below.)
Why We Have Conflict With Others
Most times, the reason for disagreement is based solely on differing value systems. One person values being on time, while another values the freedom to arrive late if desired. One person wants absolute privacy when speaking on the phone while another likes to walk around the office talking loud enough for all to hear. One employee emphasizes patient listening while another wants to drive a conversation to action and closure. One manager focuses on what's going wrong while another acts like nothing ever is.
Even when differences seem a matter of conscience, it is most likely your own conscience you are considering, not the other party. The entire chapter of Romans 14 is dedicated to this idea. Although Paul wrote it to address the church, not the company, the truth remains, "So then each of us will give an account of himself before God." (14:12)
Whether you are dealing with aggressive types, know-it-alls, victims, sharply sarcastic types, constant naysayers, the withdrawn or yes-men, we can be an example of Christ-like humility in our response. When you respond with peace and humility, you will find a powerful way to grow your career as you treat others, even those who drive you batty, with utmost respect.
Here are a few scriptures to help:
Philippians 2:3
Do nothing from selfishness or empty conceit, but with humility of mind regard one another as more important than yourselves
James 1:19
My dear brothers and sisters, take note of this: Everyone should be quick to listen, slow to speak and slow to become angry
Proverbs 12:16
Fools show their annoyance at once, but the prudent overlook an insult
Proverbs 15:1
A gentle answer turns away wrath, but a harsh word stirs up anger
Proverbs 16:23
The heart of the wise instructs his mouth and adds persuasiveness to his lips
Ephesians 4:29
Do not let any unwholesome talk come out of your mouths, but only what is helpful for building others up according to their needs, that it may benefit those who listen
If you have scriptures that helped get you through those times you were dealing with difficult colleagues, please respond below and share them.
Shawn Sommerkamp is a motivational speaker and Executive Coach with 20+ years of Fortune 100 leadership experience.  He founded Motivationeer™ to coach Christian professionals how to bring the power of Christ's word, as the foundation of career success, into corporate and small business America.